"Membership E-commerce" Shows Dynamics with Sales Up 160% YoY on Single's Day
Chian News reported on November 12
On November 11, the membership e-commerce Yunji achieved sales of RMB2.59bn during its 7-day 2018 Global Select Carnival Week, up 160% YoY. Yunji's "2018 Global Select Carnival Week" opened on November 5, during which the orders per minute was up to 60,000 and the 12-hour sales exceeded RMB870mn, making a new record of single-day sales amount of the platform since its inception three years ago. As of 00:00 on November 12, Yunji received 13400,000 orders during its "2018 Global Select Carnival Week" and 92% of the packages have been sent out.
It is informed that this year's "Global Select Carnival Week" on November 11, Yunji cooperated with more than 1,000 global big brands such as Apple, Huawei, Dyson, Estee Lauder, Shiseido, Swarovski and Philips and selected more than 5,000 super items, of which 97% of the commodities reached their historical low prices.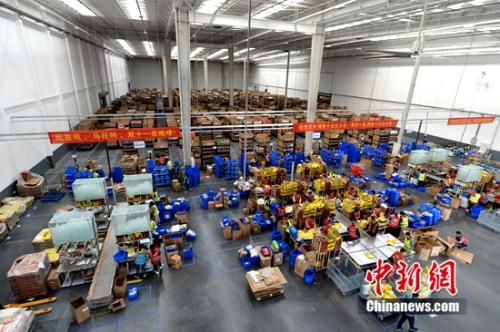 In addition, on the first day of pre-sale starting on October 23, the sales volume of Yunji's self-owned brand "Solo Life Peptide" exceeded 400,000 packages within 1 hour, with single-day sales amount of RMB279mn. It became a phenomenal hot cake in the social e-commerce field, even a hot cake of the same category across all the platform. As one of the popular "Quality 500" products, Deerma Juice Shake Cup went on sale at 9:00 on November 9 and sold very well with a sales volume of 50,000 pcs just within 17 minutes and 80,000 pcs within 1 hour and all 200,000 pcs sold out within 10 hours, proving the hot cake speed of Yunji.
Xiao Shanglve, Founder and CEO of Yunji, said that, benefiting from members' sharing, Yunji created a select + high cost performance consumption banquet for users. It is informed from Yunji that it has made full preparations for the "2018 Global Select Carnival Week" in all aspects such as stocking, service and marketing. In terms of stocking, Yunji prepared RMB1bn of beauty makeup & personal care products, RMB1.5bn of infant & mom living products and RMB800mn of fashion products. Our service team composed of more than 1,200 persons at 11 customer service bases in 7 cities provided 7*24-hour services on November 11 while Yunji's 40 private warehouses and 600 jointly operated warehouses supported its delivery speed. On October 20, during the warm-up activity "Open Shop for Free" for "2018 Global Select Carnival Week", the download counts of Yunji's App ranked first on the download list of free App at AppStore, even surpassed those of Tik Tok, Taobao and other platforms. On the same day, the number of new experience members exceeded 7.1 million, bringing strong purchase power for the Single's Day.
Different from traditional e-commerce platforms, Yunji's e-commerce nature based on social media makes it capable of quick marketing of a single product and "hot cakes". In May this year, Yunji launched its "Quality 500" strategy at its three-anniversary celebration to redefine new retail, new manufacturing and new business. Committed to the construction of a set of Yunji commodity certification system higher than market access standards, Yunji will develop more high quality, good look, high cost-effective products for users through extremely careful selection to improve users' experience. According to introduction by Yunji COO Hu Jianjian, in the project "Quality 500", Yunji not only raises strict requirements for product quality, but also carries out reverse customization for products by utilizing the high loyalty of social retail to construct a membership e-commerce model with Yunji's characteristics.
As Yunji's accurate poverty alleviation project to help farmers, the products under "One Hundred Counties & One Thousand Categories" performed well in the "2018 Global Select Carnival Week". Yunji achieved single-day sales of 100,000 red-core pomelos from Pinghe County and sold 1.45 million Yufuyuan Juyuan native eggs as well as more than 100,000 kilos of Gannan navel oranges. According to relevant data of Yunji, since the launch of the "One Hundred Countries and One Thousand Categories", Yunji has helped 34 poverty-stricken counties to cultivate 39 agricultural product brands, sold more than 16 million kilos of agricultural products and realized sales amount of more than RMB130mn, increasing the revenue of over 10 thousand farming households by RMB5mn.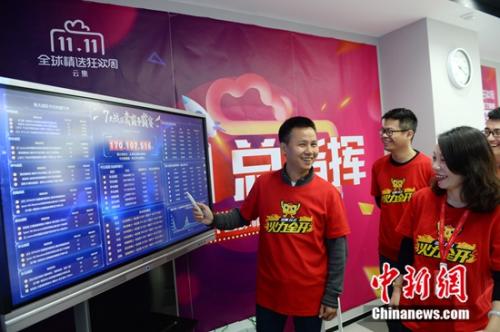 From a pioneer of membership e-commerce business to a leader of the industry, Yunji, since its inception just a little over 3 years ago, has become an important participant and innovator of the e-commerce industry and the new retail field. As an industry unicorn, Yunji effectively taps the strength of individual business through the "S2B2C" membership model to shows its huge market value. Recently, during the 2018 China International Import Expo, Yunji signed RMB5bn cross-border purchasing orders from Nestle, LG, Nittaya and other international brands. Yunji will continuously give play to its advantages and spare no efforts to build its a membership e-commerce platform for users to buy "carefully selected global quality goods at wholesale price" based on trends of big brands and cost-performance of special products, said Zhang Tiecheng, Senior Vice President of Yunji.