Yunji Upgrades Its Brand with A New Slogan -"Enjoy Wholesale Price"
Report by China News on August 15 - On August 15, Yunji officially announced its brand upgrading by launching a new logo and a new slogan "Sign in Yunji APP to Enjoy Wholesale Price".
As a new power in the field of e-commerce, Yunji has reached the scale of more than 4.5 million registered shopkeepers and more than 33 million VIP users in just three years since its inception. In 2017, Yunji's total sales exceeded RMB10 billion, showing an amazing explosive growth potential. Driven by the intergenerational changes in consumer demand and the penetration of new technologies, Yunji seizes new opportunities in the retail industry and is approaching the third pole of retail.
Xiao Shanglve, Founder and CEO of Yunji, said at the press conference that, behind the brand upgrading was Yunji's clear planning of its future strategy. He revealed that relying on the selection model, Yunji was committed to enabling users to buy the most cost-effective products at wholesale prices. This is in line with Yunji's initial mission, a requirement for itself and a demand for attracting more users at the current stage.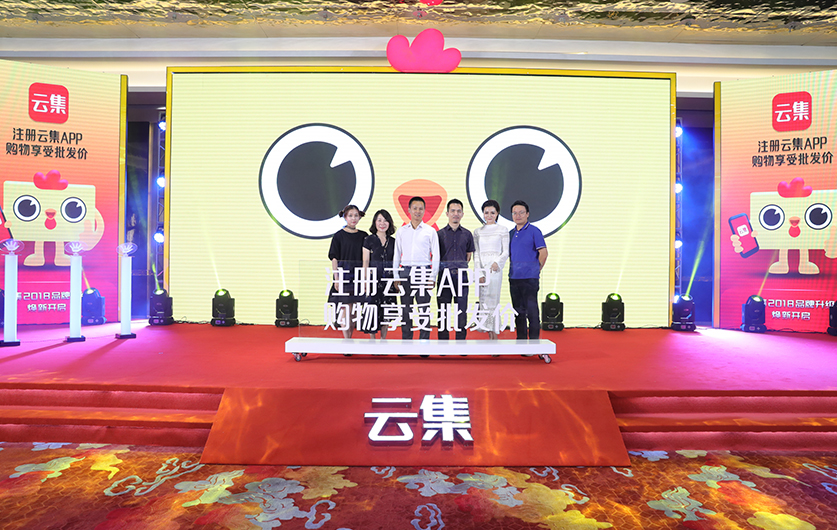 ● Xiaoyunji turning into express box to upgrade Yunji's brand vision
Yunji strengthens its brand visual norms from the aspects of logo, font and color, so as to strengthen its brand awareness among consumers. It can be seen that the upgraded logo has a modern style of Internet enterprises.
At the same time, the visual image of Xiaoyunji, a mascot that is popular with 4.5 million Yunji shopkeepers, was upgraded too. The express box is an important contact point between Yunji and consumers, and the main image of the new version of Xiaoyunji is designed into a square box, making it truly a spokesperson that can interact with and get close to consumers' families and can also be recognized at a glance among a bulk of express boxes.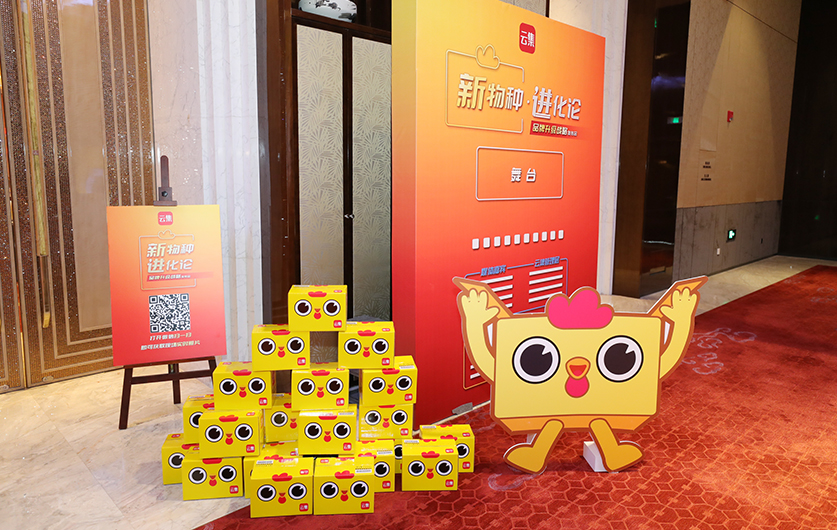 Express box is often neglected among business process. In fact, it is one of the most direct marketing methods. In the upgrading of express box of Yunji this time, the color is changed from "red" to "lemon yellow", which symbolizes motivation and vitality, and it is conducive to creating a more eye-catching, vivid and vibrant impression of Yunji.
It is foreseeable that the new version of the express box will become a more recognizable brand image of Yunji to quickly penetrate into all aspects of consumer life, deepen the brand marketing and start more new marketing ways that everyone loves to see and hear to create opportunities for more people to know and understand Yunji.
● Yunji wholesale price: consumption upgrading+ price downgrading
From "Open Mobile Shops on Yunji " to "Sign in Yunji APP to Enjoy Wholesale Price ", Xiao Shanglve gave a special interpretation for the word "wholesale price" in the super talk by focusing on the core of this brand upgrading.
"In the era of consumption upgrading, companies are forced to strengthen their internal strength to maximize the cost performance of their products." Xiao Shanglve said that "consumption upgrading is to upgrade cost performance, and it is to downgrade price in the end. When the price downgrades to its limit, there will be no need to 'bargain', and the price will be the 'wholesale price'."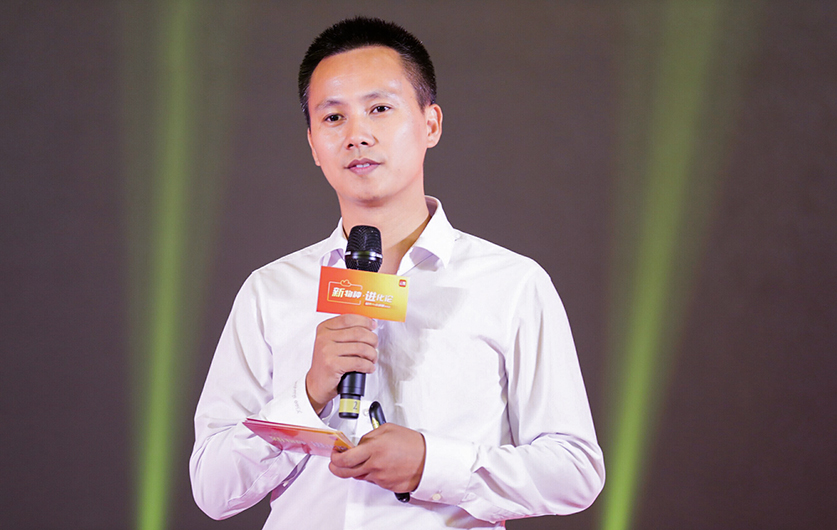 △ Xiao Shanglve, Founder and CEO of Yunji
In the current diversified market development, the user demand of the retail industry can be summarized as "low price, good quality and cool experience". The consumption upgrading of ordinary families is to downgrade the price of high-quality goods. Yunji proposes to"enjoy the wholesale price "to enable consumers to buy good products and services at an affordable price.
"We must push the membership e-commerce + social retail model to its limit." Xiao Shanglve first proposed the strategic goal after the brand upgrading of Yunji at the press conference. "Yunji is a new species in the field of e-commerce, but new species also needs to constantly exceed themselves."He said that,"now it is such a critical point for us that we need to evolve ourselves to make fission again."
The rise of Yunji is driven by the mobile Internet and social traffic dividends of the people in Tiers 1-5 cities in WeChat ecosystem. Xiao Shanglve disclosed that Yunji would provide a full range of goods and services with the highest matched quality and price ranges for the target customer base of Yunji - 50 million offline shopping guides and 50 million "moms" that focus on quality and cost savings to create "wholesale price " for even a single commodity.
By focusing on a strategy of small and refined commodities, Yunji selects the most cost-effective and popular commodities based on a vast amount of commodity information, and then effectively controls the number of SPUs on its platform within a little more than 4,000 by strictly controlling the supply chain at all levels. In the future, Yunji aims to achieve a balanced layout of the entire categories to meet the demand of 80% of Chinese households with 3000 SPUs.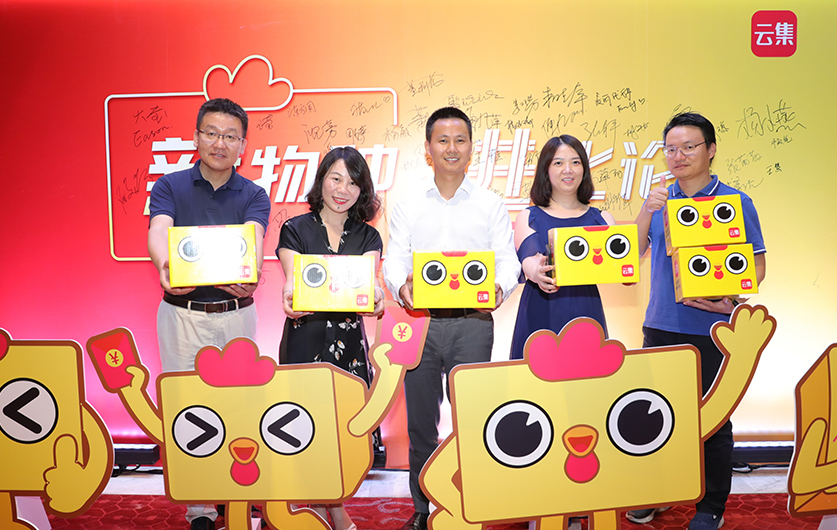 ● Directly sell branded products with "three 500s" to create ultimate cost performance
Previously, Yunji launched its"Three 500s" strategy. By helping mainstream brand sink their channels, providing channel value for innovative brands and empowering and training high-quality plants, Yunji would provide consumers with cost-effective goods and services. Relying on the "Three 500s" strategy, Yunji put forward its product selection strategy, namely, "wide, small and fine" to further focus on selected high-quality goods and rely on strong market explosiveness to greatly enhance bargaining power.
According to Hu Jianjian, COO of Yunji, Yunji is still gradually building a strict price management system for commodities on the platform and developing reasonable prices through market research. Together with real-time monitoring, after-sales feedback, etc., it achieves price management in multiple directions at all stages before, during and after sales, and truly enables consumers to"enjoy the wholesale price".
At the same time, Yunji is gradually building a complete commodity direct supply system to reduce the intermediate links in commodity circulation process and minimize procurement and distribution costs. Hu Jianjian disclosed that with in-depth cooperation with many high-quality brands, Yunji tried more innovative ways. In 2018, Yunji and its partners jointly created"Yunji Super Brand Day". As of now, the cumulative sales of 25 Super Brand Days have exceeded RMB427 million.
On April 19 this year, Luolai Home Textiles Super Brand Day achieved sales of more than RMB12 million with 25 SKUs within 12 hours after the event started. However, the sales stopped later for Luolai was out of stock. 10,000 silk summer quilts were sold out in 10 minutes, and 800 LOVO ice silk sleeping mats were sold out in 1 second. Wang Liang, Vice President of Luolai Home Textiles, said that similar Super Brand Day activities held on other e-commerce channels need to prepare hundreds of SKUs while Yunji's mode enables merchants to concentrate more on quality control and bring more benefits to consumers, and merchants can also get more profit margins at the same time.
Based on such centralized "hot cake" sales model, Yunji, as a sales platform, can realize"wholesale price"bargaining power for "hot cake"commodities and provides cost-effective products for consumers at the same time.
In the future, relying on explosive impulse-type traffic, focusing on limited SPU, and creating a "hot cake" model, Yunji will give play to the unique advantages of careful selection of social e-commerce, enable the supply chain system, reduce the marginal cost of production of single product by focusing on a lot of demand, and obtain"wholesale price" advantage for Yunji's products, thus truly bringing consumers a cost-effective consumer experience.